How Much Does It Cost to Get Life Insurance?
How much you pay for life insurance depends on your age, health, gender, the amount of coverage you buy, the type of life insurance policy you want and a number of other factors.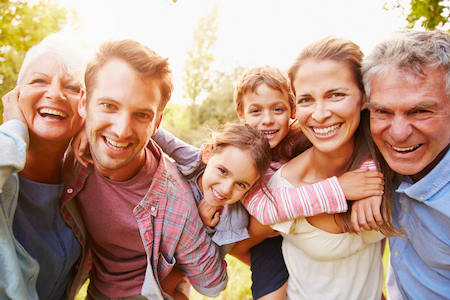 How Much Life Insurance Do I Need?
No matter what type of life insurance policy you choose, the basic goal is to help your loved pay for their immediate financial needs and other costs in the event of your death. Some common uses for life insurance include:
Funeral expenses
Estate-settling costs
College loans
Medical bills
Mortgage payments
Some experts recommend that you multiply your annual salary by 17 to estimate the total amount of life insurance coverage you should buy. For example: if you take home $45,000 a year, then your policy should offer $765,000 of coverage. The total amount of life insurance you need will also be affected if you have children or older parents who rely on you financially.
How Much Does a Funeral Cost?
The median funeral cost in 2014 was $7,181. Everything from cremation to burial plots can add up to potentially high costs and can leave a burden on your loved ones who are left behind after you pass away.
What Type of Life Insurance Policy Should I Buy?
Some life insurance policies may include a physical exam or a health questionnaire as part of the application process. The younger and healthier you are, the less your policy will likely cost.
The two most common types of plans are permanent life and term life:
Term life insurance can cover you for a set period of time that could be anywhere from 5, 10, 20 or 30 years. Term life insurance policies are designed to provide a death benefit and typically cost less than permanent life insurance. Some term life plans can be renewed after your term expires or can be converted to a permanent life insurance plan. Term policies tend to be less expensive than permanent life insurance plans.


Permanent life insurance covers you for the rest of your life and accrues cash value. Types of permanent life policies include whole, universal and variable life.
For more information on life insurance costs and types of policies, read these featured articles: