What is the Point Of Life Insurance?
Life insurance can help provide financial security to your loved ones if you were to die unexpectedly. If your claim fulfills the terms of the policy, your beneficiaries will receive a death benefits that can help replace lost income and pay expenses.
Life Insurance Overview
The two main types of life insurance are term and permanent (whole). A term policy provides coverage for a specific period of time — usually between five and 30 years. Permanent life insurance stays in effect until the policyholder dies and can accumulate cash value.

Life insurance companies charge premiums that may be based on many factors, including, but not limited to: 
Age

Use of tobacco, alcohol or other drugs

Pre-existing medical conditions

Physical exam results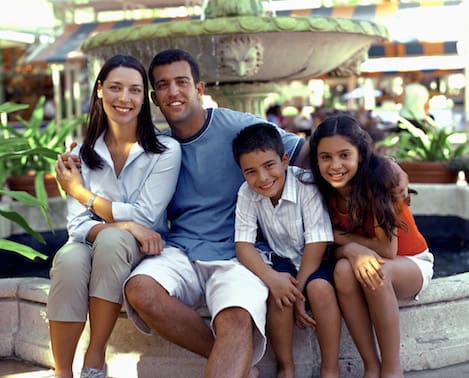 Benefits of Life Insurance
When deciding the life insurance policy type and coverage that is needed, consumers may want to consider the following criteria:
Is the payout a sufficient income replacement for a primary provider?

What lifestyle needs should be considered?

Will the payout be enough to support the beneficiary/family?
In the event of the death of the policyholder under the specified policy terms, beneficiaries may choose to use financial proceeds to cover many areas, including:
Funeral costs

Mortgage payments

College tuition

Child care services

Debt obligations

Health care costs
Life Insurance to Protect Your Family
Are you ready for a life insurance policy to fit your lifestyle and protect your family? Connect with a licensed life insurance agent by calling 1-855-303-4640 or request free policy quotes online today. 
*Applications for insurance may be subject to acceptance by insurer. Rates and coverage amounts will depend upon the carrier selected.