What Is Supplemental Life Insurance?
Supplemental life insurance policies can work alongside your employer-provided life insurance to offer additional financial coverage. Many Americans receive life insurance coverage through their employers, but many people may feel that this coverage is not enough. That's why some people turn to supplemental life insurance.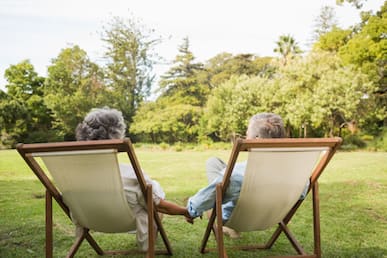 What Is Voluntary Supplemental Life Insurance?
Voluntary supplemental life insurance is another name for supplemental insurance that an employee chooses to purchase from their employer. Many employers offer life insurance coverage at no cost. An employee can then choose to purchase supplemental life insurance, typically by paying a small monthly premium.
These policies, offered as part of a group plan, often bypass your need to undergo a medical exam and thus automatically qualify you for coverage.
A wide number of Americans don't believe that their employer's coverage is good enough. A 2015 study, for instance, found that 65 percent of Americans believed that they need more life insurance coverage than what their employer provided.
Many employer-provided policies only offer coverage at one to two times a person's salary. For example, an employee making $40,000 per year may have life insurance coverage benefits that could max out at $80,000 or $120,000.
If you're raising a young family or have extensive mortgage payments and debt, that benefit amount might not be enough to help support your family in the event of your death.
What Are Some Supplemental Insurance Options?
Some employers offer insurance policies that supplement your basic benefits. However, these policies may be limited. They might only offer additional coverage for a burial (also called final expense insurance) or for accidental deaths or dismemberments (often referred to as AD&D insurance).
Additionally, many of these employer-provided plans are not portable, which means that if you leave your job, your policy will not leave with you.
If this is the case in your situation, one option is to purchase a supplemental life insurance policy on the private market. You'll likely be able to secure a death benefit that lets you and your loved ones breath a sigh of relief.
Additionally, with the large number of private insurers in the marketplace, you'll likely be able to tailor the supplemental policy to your needs. You won't be limited by your employer's selection. Your policy may also be portable, offering continued coverage if you leave your job.
*Applications for insurance may be subject to acceptance by insurer. Rates and coverage amounts will depend upon the carrier selected.