What Is Medical Underwriting? | Life Insurance
Medical underwriting is a process life insurance companies use to determine the risk they will take on by offering you life insurance coverage. If you have certain medical conditions or if you are a smoker, an insurance company may use this information to determine whether they will offer you coverage and what to charge you for your premiums.
Not every type of life insurance policy uses medical underwriting. There are some life insurance policies, such as guaranteed-life insurance and simplified-issue life insurance, that don't require a medical exam to qualify.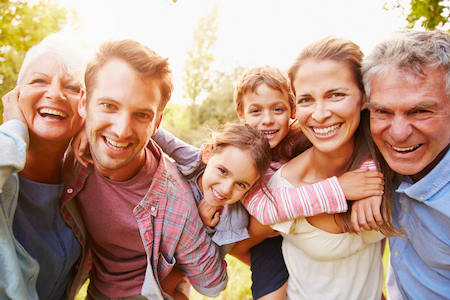 What Is the Underwriting Process for Life Insurance?
To buy certain types of life insurance policies, applicants must take a medical exam that includes:
Getting their height and weight measured
Providing blood and urine samples
Getting their blood pressure checked
Potentially taking other tests, such an electrocardiogram
Many people prefer not to undergo such an exam, whether it's because the exam is a nuisance, or because it may delay or prevent them from gaining coverage. Because of this, some people may want to consider guaranteed-issue or simplified-issue life insurance policies.
Simplified-issue policies don't require a medical exam but do require you to answer certain health-related questions that are considered as part of your application. Issuance of the policy may depend upon answers to health questions set forth in the application. These plans may have a graded death benefit for an initial period of time.
Simplified-issue policies are an attractive option if you want faster approval or don't want to take a medical exam for whatever reason.
Guaranteed-issue policies don't require a medical exam or health questions. If you aren't in the best health and can't get approved for fully underwritten or simplified-issue policy, a guaranteed-issue policy is something to consider. These plans may have a graded death benefit for an initial period of time. These plans aren't available to everyone — you typically must fall within a certain age range (50-85, as an example).
Learn more about life insurance by reading these featured articles:
*Applications for insurance may be subject to acceptance by insurer. Rates and coverage amounts will depend upon the carrier selected.