What Does Term Life Insurance Cover?
Term life insurance policies cover you for a specific period of time. If you pass away during that time frame, your beneficiaries will receive a death benefit. Learn more about these policies and how they could be beneficial for you and your loved ones.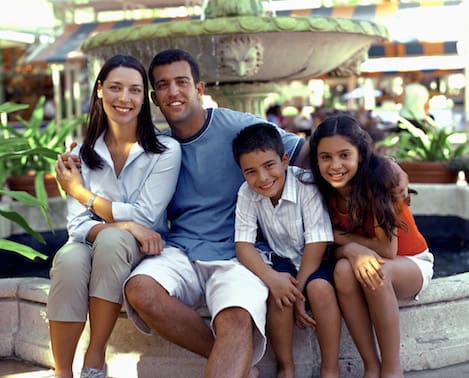 What Are the Benefits of Term Life Insurance?
The amount of coverage offered by term life insurance will vary based on the policy you buy, but they can range from the smaller end ($25,000) to more robust coverage (more than $1 million). This money can help your beneficiaries pay for a number of costs, including:
Monthly living expenses
College tuition
Mortgage payments
Funeral expenses
Consumer debt
Medical expenses
Having a term life insurance policy in place can help protect your loved ones from being negatively impacted financially when you pass away.
How to Find the Right Life Insurance Policy
Thinking about the length of coverage you want is key when buying term life insurance. Unlike permanent life insurance, term policies provide coverage for a limited period of time.
When deciding the length of your policy term, consider your unique needs. Perhaps you want to protect your children financially as they grow up and head to college. If you die during your policy term and your plan is in force, your beneficiaries will receive your death benefit, which can go towards helping pay for college tuition and other expenses.
If you outlive your life insurance policy term, your beneficiaries will not receive a payment.
Costs of Term Life Insurance Coverage
A number of factors influence the monthly or annual costs you'll pay for term life insurance coverage. They can include:
Your age
The older you are, the more expensive insurance coverage tends to be.


Your health
Healthy people tend to benefit from lower monthly premiums.


Your gender
Women tend to live longer than men, and thus typically benefit from lower life insurance premiums.


Your lifestyle
People who lead dangerous lifestyles may have to pay higher premiums.


The amount of coverage you buy
Term life insurance policies with larger death benefits will likely include higher premiums, while plans with lower coverage amounts will likely be less expensive.
To learn more about how much a term life insurance policy may cost you, request a free online quote or speak with a licensed life insurance agent by calling 1-855-303-4640.
*Applications for insurance may be subject to acceptance by insurer. Rates and coverage amounts will depend upon the carrier selected.