Life Insurance Advice
Buying a life insurance policy can be a major decision. What type of policy is going to be right for your needs? In this article, we look at several key topics and offer some life insurance advice, including the types of insurance policies you can buy and the coverage they typically offer.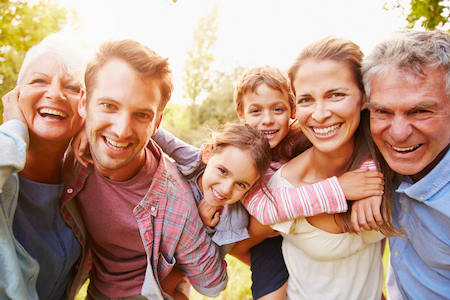 Decide Between Term and Permanent Life Insurance
Among the most important piece of life insurance advice — finding the right kind of policy.
For many people, a term life insurance policy can be a great fit. Term life insurance covers your named beneficiaries for a specific period of time, which could last anywhere from one to 30+ years. If you die while your policy is in force, your beneficiaries receive your death benefit payment.
You can specify a certain amount of time in which need coverage, and hopefully you will outlive that period of need (and the life of your policy).
For others who want longer-term coverage, permanent life insurance can be a good fit. These policies do not have an expiration date and offer coverage for the rest of your life, as long as you pay your premiums and the policy remains in effect.
Permanent life insurance policies are typically more expensive than term life insurance. However, permanent life insurance can come with secondary benefits, such as the ability of your policy to generate cash value over time.
Get the Right Amount of Coverage
Make sure you get enough coverage. If you're safeguarding your children and other dependents in the case of your death and their loss of your income, consider how much money they'd need in order to maintain their lifestyle.
Carefully consider your unique circumstances. Evaluate how much income, each year, your beneficiaries will need in order to replace your lost income. Contrast this number with the expenses they will face without the benefit of your income and other financial resources. Doing this simple math will help you decide how much life insurance coverage you need.
Don't Wait to Purchase Life Insurance
It's better not to wait to purchase life insurance coverage. The younger you are, the more affordable life insurance will be, in general. So buying a policy early on can pay off in the long run, helping you potentially pay less in plan premiums than you would if you waited to purchase a plan.
Compare Life Insurance Policy Quotes and Your Needs
As with all purchases, it's important to compare your options. Some life insurance policies may be more expensive than your budget will allow for, and some may offer benefits that are unnecessary.
As you gather life insurance policy quotes, consider exactly what you need. Be sure to take the time to compare your options and find a plan that fits your specific needs.