What Is Level Term Life Insurance?
Level term life insurance policies allow you to secure coverage for a specific "term" — or period of time — while keeping your premiums the same throughout the life of the policy. With a term life insurance plan, your beneficiaries will receive a death benefit payment if you die while your policy is in force.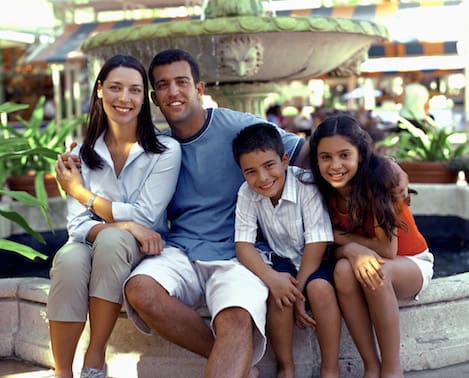 Do Premiums Increase With Term Life Insurance?
Level term life insurance premiums remain constant for specific periods of time. This could be for the life of the policy or for a shorter period, such as 15 years or 25 years. After this period, premiums might rise each year or in set periods of time.
The exact billing structure of a level term life insurance policy will depend on the insurance company who sells it.
Because they can guarantee a predictable premium over a long period of time, level term life insurance policies can be desirable for those who want predictable longer-term coverage. Because the premiums don't increase over time like other types of term policies, your premiums may be higher than other term policies at the outset. But over time, because they don't increase, they could be less than those of policies with increasing premiums.
You can compare this to another form of term life insurance: yearly renewable policies. With these plans, your premiums start low but rise each year. They can grow considerably larger as you age, depending on when you bought your policy and other factors that your insurance company might consider.
Do I Need Life Insurance?
Six in 10 Americans report having a life insurance policy. As the Insurance Information Institute notes, life insurance can help do the following:
Support your dependents' income
If you have dependents who rely on your income, such as children or a spouse, life insurance can help replace your income if you pass away. This can help your family maintain the lifestyle they're used to.


Pay end-of-life expenses
The median cost of a funeral with a viewing and burial in 2014 was $7,181, according to national estimates. Life insurance can help your loved ones pay these costs
Support charitable causes
You can designate charities and other organizations as beneficiaries. That means your death benefits can support causes you believe in and help you leave a lasting legacy for others.
Finding the right life insurance policy for you — and choosing what to do with your death benefit payout — will depend on the unique needs of you and your family.