How to Make a Life Insurance Claim
If you are the beneficiary of a life insurance policy, you typically have two options for receiving your payout: in a lump sum or in installments. But to receive the death benefit from a life insurance policy, there are several steps you must take. Below, we explain how to make a life insurance claim and explore the ways in which you can receive the money once you do.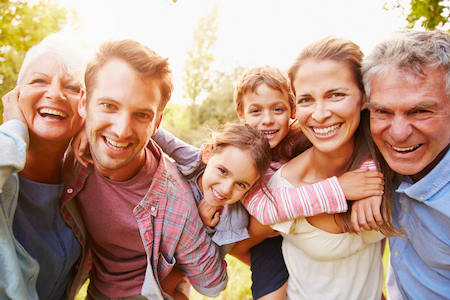 3 Steps to Making a Policy Claim
1. Find out the name of the insurance company that issued the life insurance policy. 
When you contact the insurance company who sold the life insurance policy, an agent can look up the policy number for you. If you already know the policy number, even better!
2. Obtain the death certificate.
When you submit your life insurance claim, you must provide a copy of the insured individual's death certificate.
3. Fill out and submit the claim paperwork.
In most cases, you can obtain the necessary paperwork by contacting the insurer or by filling out a claim form online. The claim form will likely ask details about the deceased person, yourself and how you wish to be paid.
How long will it take to get your payout?
Although there is no precise timeframe of when you'll receive your payout, many companies pay within 30 to 60 days of the date of the claim. It could be processed sooner or later depending on the circumstances of the claim.
Lump Sum Payments
Some people choose to receive their life insurance payout all at once to help them pay for funeral costs, medical bills and other expenses that occur as a result of the insured person's death. Ultimately, how you receive your life insurance payout is up to you.
Installments
If you choose this option, the insurance company will hold your money and pay you in regular installments. Some types of installments include:
Fixed amount
The insurance company pays a pre-determined amount at regular intervals until the payout and interest reach $0.


Fixed period
The insurance company makes payments on the principal and interest for a specific amount of time.


Interest payments
The insurance company pays you regular interest on the balance. Upon your death, the principal may then go to your estate.


Life income
This type of payout provides regular payments for your entire life.
Learn More
To learn more about your life insurance options, speak with a licensed agent at 1-855-303-4640.
----------
This is an advertisement for life insurance. 
Applications for life insurance may be subject to acceptance by insurer. Issuance of the policy may depend upon answers to health questions. Rates and coverage amounts depend upon the carrier selected. Your policy may be subject to underwriting approval. You will receive only the benefit amount in the policy issued.